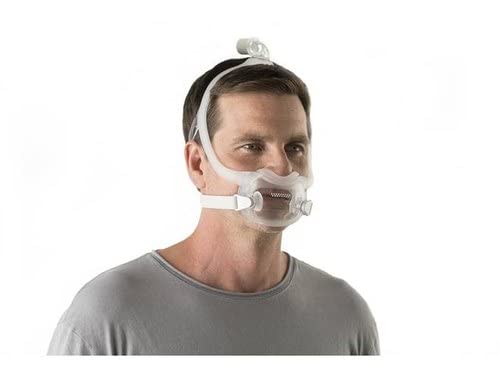 About this item
The Philips DreamWear Full Face Mask combines versatility with innovation to bring customers freedom and comfort like never before.
The under-the-nose design of the full face cushion reduces mask bulk, providing users with an open field of vision and reduced feelings of claustrophobia.
Traditional full face masks can irritate the skin on the bridge of the nose, but the DreamWear Full Face offers minimal facial contact, reducing red spots and soreness.
And just like the other Philips Respironics DreamWear masks, users can easily interchange cushions based on their preference without needing to buy an entirely new mask.
Phillips Dreamwear Full Face
Price: ₹6999.00
Shipping: ₹0
Brand: Phillips Dreamwear
Model Name/Number: Phillips Dreamwear Full Face Mask (Medium Size)