Become a provider
Set yourself apart from the pack and lead your Next Generation of Digital Health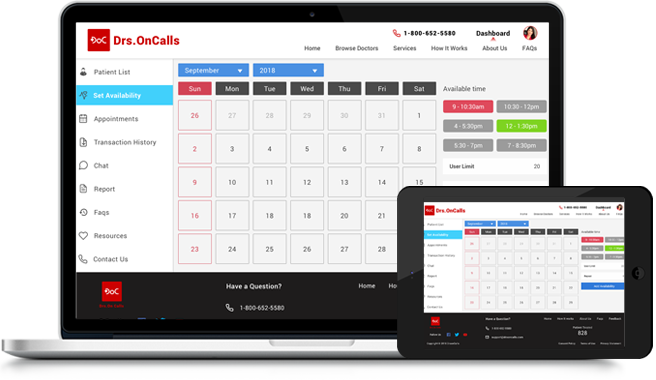 Manage your Schedule
SMS and email reminders
Book appointment from the calendar
Schedule Private or Group appointments
Manage multiple office locations
Manage multiple doctors
Get Started Today
Manage your Patients
Doctor/Patient Portal access
Patients are able to view their calendar
Appointment booking and rescheduling available
Patients can view their treatment history
Schedule Labwork for your patient
Get Started Today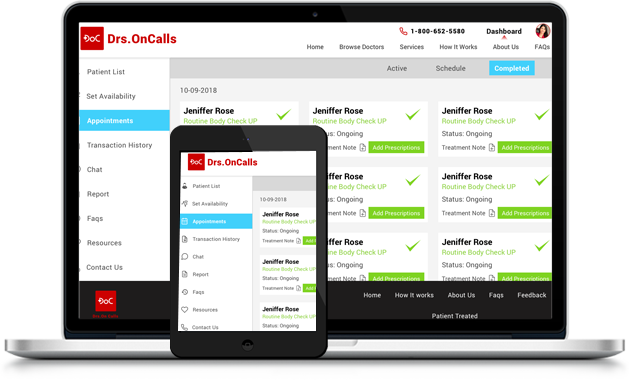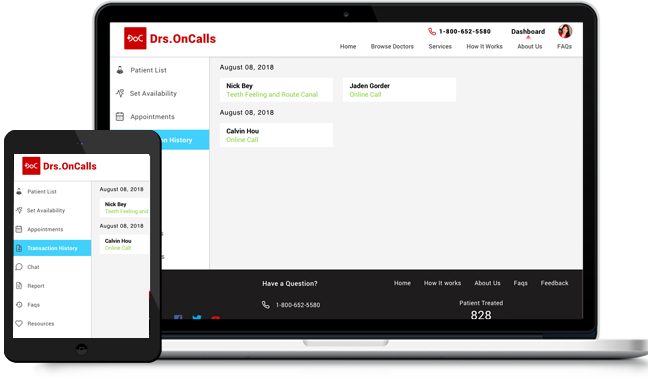 Manage your Billing
Calendar based billing
Receive online payment directly to your paypal account
Auto-invoicing and auto-pay available
Easy-view patient transactions and history
Email professional looking receipts/invoices
Get Started Today
Manage your Branding
Website ready
Mobile app ready
Customizable services with your own brand, logo and identity with our white label partner program
Focus on building your brand and services
Drs. On Calls will simplify the conversation path
Get Started Today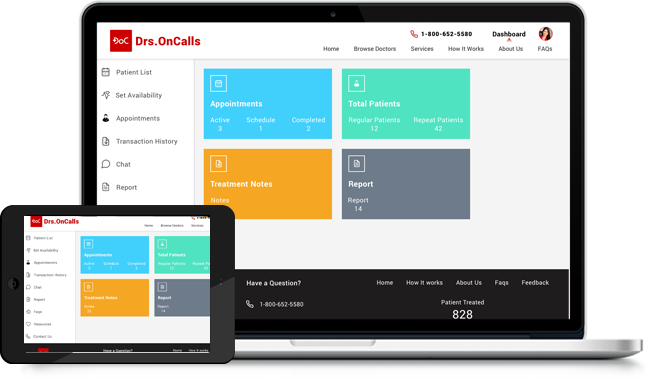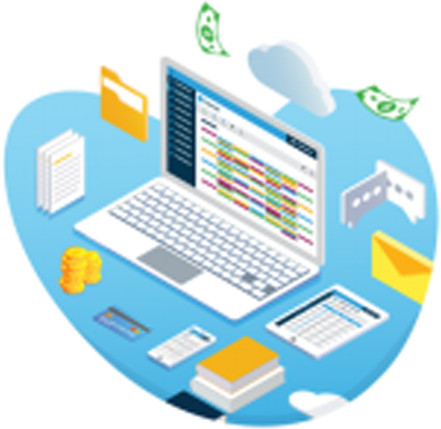 Designed for both single and multi-doctor and multi-locations
Engaged Patients

Take your patients to the next level!

Any Device. Anywhere

Every feature is available on the go! Drs. On Calls is fully featured across all mobile, tablet and computer devices

Works Around the Clock

Drs. On Calls is always on and ready, even when you're not. No more cancellations.
Try It Free Today
Integration
1. Calendar Sync

Sync Drs. On Calls with your favorite calendar applications such as google calendar, ios, and outlook.

2. Payment Processors

Drs. On Calls integrated with Paypal and Authorize.net for online payments. This offers convenience for you and your patients. Get paid on time, everytime!

3. Easy Online Dispensing Medications

Our E-prescription integrated software will save your practice, time, money and development hassles.