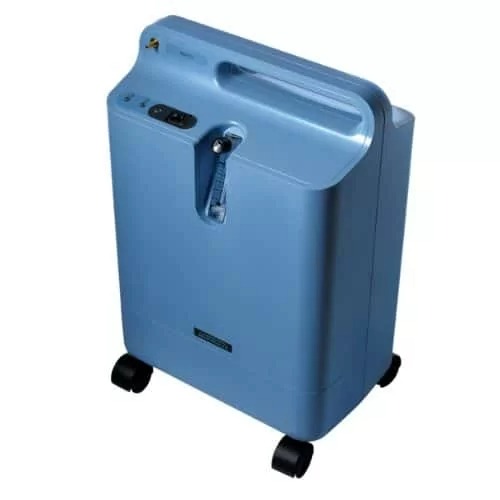 About this item
We LG Respicare provide
oxygen concentrator on rent
and sale service in Delhi & NCR with free doorstep delivery at affordable price. We serve branded products like philips , oxymed , hemodiaz in 5L & 10L variation . All our oxygen concentrator are brand new and in a good condition, carefully cleaned and sanitized after every rental use.
Know some info about Oxygen Concentrator ?
Most doctors recommend and use an oxygen concentrator for the treatment of COPD (Chronic Obstructive Pulmonary Disease). Following the treatment, the doctors consult on the usage of the oxygen concentrator at home. Therefore the primary issue is determining how to operate an oxygen concentrator at home.
First, the doctor recommends the oxygen concentration, or how much oxygen the patient should consume from the O2 machine. If the recommended pressure is less than 5 BPM. Purchase or rent a 5LPM oxygen machine, and if the patient's oxygen requirement surpasses 5LPM, the patient must purchase or lease a 10LPM oxygen concentrator, if one is available. If the oxygen demand reaches 10 LPM, doctors always recommend an oxygen cylinder rather than an oxygen machine. Thus, when you obtain the oxygen concentrator (not portable), fill a water bottle halfway with water, put on the nasal cannula and mask, and set the concentration the doctor prescribes. And the water that you will drink by reverse osmosis (RO) in the bottle because the tap water may be infected by the surrounding environment.
Oxygen Concentrator
Price: ₹4000
Shipping: ₹500
Brand: Philips
Model Name/Number: everflo