Blue Cross Blue Shield of Georgia to No Longer Cover Non-Life Threatening ER Visits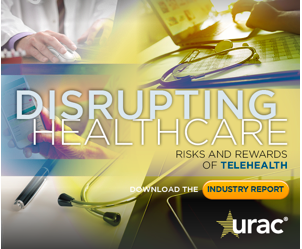 ALBANY, GA (WALB) -
Many healthcare insurance companies have made a major change to their hospital emergency room coverage.
Starting this month, Blue Cross and Blue Shield (BCBS) of Georgia and other insurance companies plans will no longer cover non-life threatening visits in the ER.
BCBS is encouraging their policy holders to visit alternative care providers, depending on their symptoms.
For instance, if it's a cold or sore throat, they're pushing their customers to go to their primary care physician, and if the office is closed then go to an urgent care facility or call a telemedicine service.
Blue Cross Blue Shield of Georgia sent letters about its policy change last month.
Officials said policy holders were spending hundreds of dollars per ER visit.
"We are not trying to discourage people from going to the emergency room what we're trying to do is encourage people to go to the right place at the right time certainly if you have an emergency then you need to go to the emergency room," said Blue Cross Blue Shield of Ga Public Relations Director, Debbie Diamond.
Blue Cross Blue Shield of Georgia explained they will review your symptoms, not just the diagnosis, to determine whether they will pay for an ER visit.
For instance, if a member is experiencing chest pains and he or she believes they're having a heart attack, the ER visit will likely be covered even if the diagnosis is indigestion.
In rural areas, if there isn't an urgent care retail clinic within 15 miles, ER visits will be covered.
Also, BCBS will cover an ER visit for a child under the age of 14 and patients going to the ER on a Sunday or a major holiday.
For more details, click here.
The OneSource Healthcare Urgent Care facility has already seen an increase in patients in recent months.
More and more patients were choosing to go to urgent care clinics for rash, common colds and minor lacerations to avoid expensive ER visits.
Earlier this year, Dr. Troy Alderman's patients started receiving letters from their insurance providers stating their trips to the ER may no longer be covered.
"Spawned a lot of questions about when we should go to the emergency room and if not where should we go," said Dr. Alderman.
Serving three million in the state, Blue Cross Blue Shield of Georgia is the biggest of many health insurance providers that might not cover certain non-life threatening injuries at emergency rooms.
Dr. Alderman explained a family physician and an urgent care is the place to start.
"There's a big difference between costs in an emergency room because they're setup to treat life-threatening and that costs is significant," said Dr. Alderman, and the reason why a sprain or minor cut is more cost effective to be treated at an urgent care, and a significant savings in communities.
"If they were in the emergency department sifting through all of those or treating all of those at one time will certainly make it more difficult to pinpoint those patients who more urgently need our care," said Phoebe Putney Hospital Emergency Department Chairman Dr. James Black.
Phoebe's new community care clinic across from the ER has an average of 60 patients daily.
"Maybe one third to a half of the patients their conditions can immediately be assigned as a non-life threatening," said Dr. Black.
And because of the clinic, residents have saved $1 million each month.
Phoebe has a community care clinic, and urgent care facilities in East and Northwest Albany.
OneSource has locations in Albany and Bainbridge.