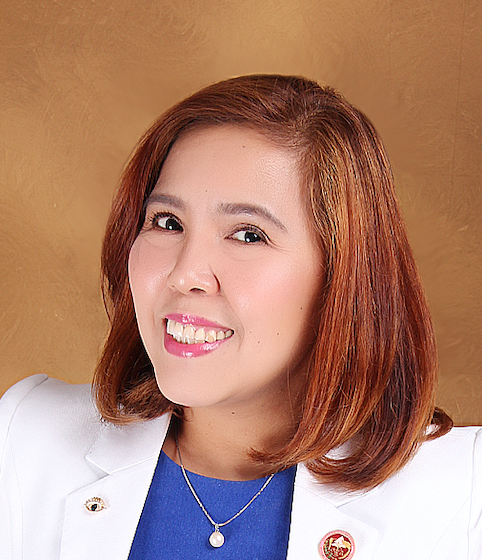 Dr. Sandra O. Bernardo
Qualification: Behavioral Optometry, Eye Care, Occupational Eye Health and Surgery, Pediatric Optometry
Specialization: Pediatric Optometry, Behavioral Optometry, Practical Vision Therapy, Myopia Control and Prevention, Optometrist
Member ID: BER072220-
Location: Virtual Appointments on DrsOnCalls
Wink Vision Care Sampaloc 3 Dasmariñas Cavite Region 4A (CALABARZON), Dasmarinas City, Philippines, 4114
Company Name: FDM Vision Care Region 4A (CALABARZON), Dasmarinas City, Philippines, 4114
Licensed In:
About Sandra O. Bernardo
Dr Sandra Bernardo has 20+ years experience in the field of Opometry, She is currently an educator in the School of Optometry of Emilio Aguinaldo College Dasmarinas Cavite Philippines, took post graduate studies in ocular pharmacology and passed licensure exam, an FDM Vision Care Research and Training Institute in the Pediatric Residency program comopleted last 2019 and since then been enhancing her clinical competencies by enrolling in several specialty program of the Austraiasian College of Behavioral Optometrists. She attended the Canadian Optometrists in Vision Therapy and Rehabilitation (COVT&R) Annual General Meeting and Conference on Neuro-Optometry practice which highlighted on Traumatic Brain Injury Management, last August 2019 at Vancouver, Canada. She has completed the Behavioral Vision care course and undergoing training in Practical Vision Therapy. Passionate about children and behavioral & pediatric optometry.
Specialization

Pediatric Optometry, Behavioral Optometry, Practical Vision Therapy, Myopia Control and Prevention, Optometrist

Languages Spoken

English, Tagalog.

Experience