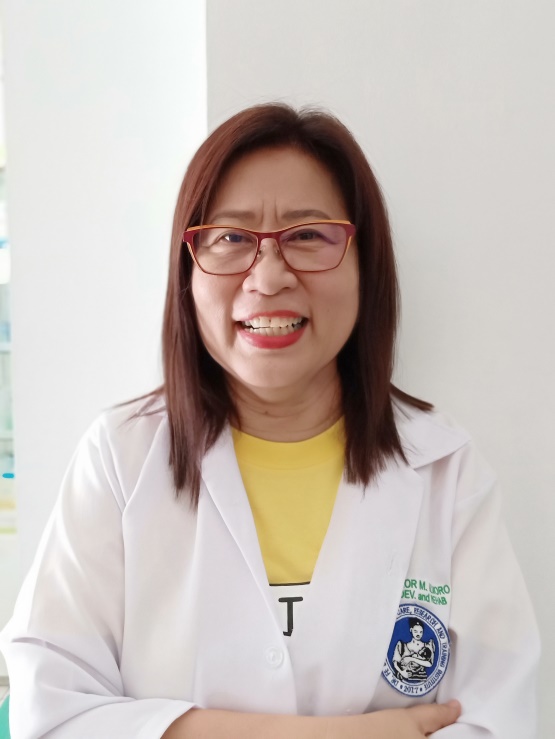 Dr. Leonor Macalintal Almoro
Qualification: Behavioral Optometry, Eye Care, Occupational Eye Health and Surgery, Pediatric Optometry
Specialization: Pediatric Optometry, Behavioral Optometry, Occupational Eye Health and Safety, Eye Care
Member ID: ALM072220-
Location: Virtual Appointments on DrsOnCalls
Company Name: FDM Vision Care New York, New York, United States, 48019
Licensed In:
About Leonor Macalintal Almoro
Dr. Leonor M. Almoro had undergone specialized training on Neuroscience Vision Development and Rehabilitation at FDM Neuroscience and Vision Care Research and Training Institute. She completed 2 courses of the College of Optometrists in Vision Development (COVD) namely; VT 101 and VT 102. She participated in an OEP Conference "The Critical Link Between Vision and Learning" with Dr. John Abbondanza. Likewise, she participated in a College of Canadian Optometrists in Vision Therapy and Rehabilitation with Dr. Shirley Ha, Jen Braniff and Pia Tan. She had participated in specialty training of the Optometric Extension Program (OEP) and the College of Optometrists in Vision Development (COVD). She has completed a Behavioural Optometry Course on Every Patient Every Day and Practical Vision Therapy being conducted by the Australian College of Behavioral Optometrists (ACBO). She was resource speaker of Department of Health Region IV for the the National Prevention of Blindness Program in the Philippines. She attended various conferences on public health Occupational Optometry, Contact lenses, Orthokeratology, Ocular Prosthesis and Low Vision.
Specialization

Pediatric Optometry, Behavioral Optometry, Occupational Eye Health and Safety, Eye Care

Languages Spoken

English, Tagalog.

Experience