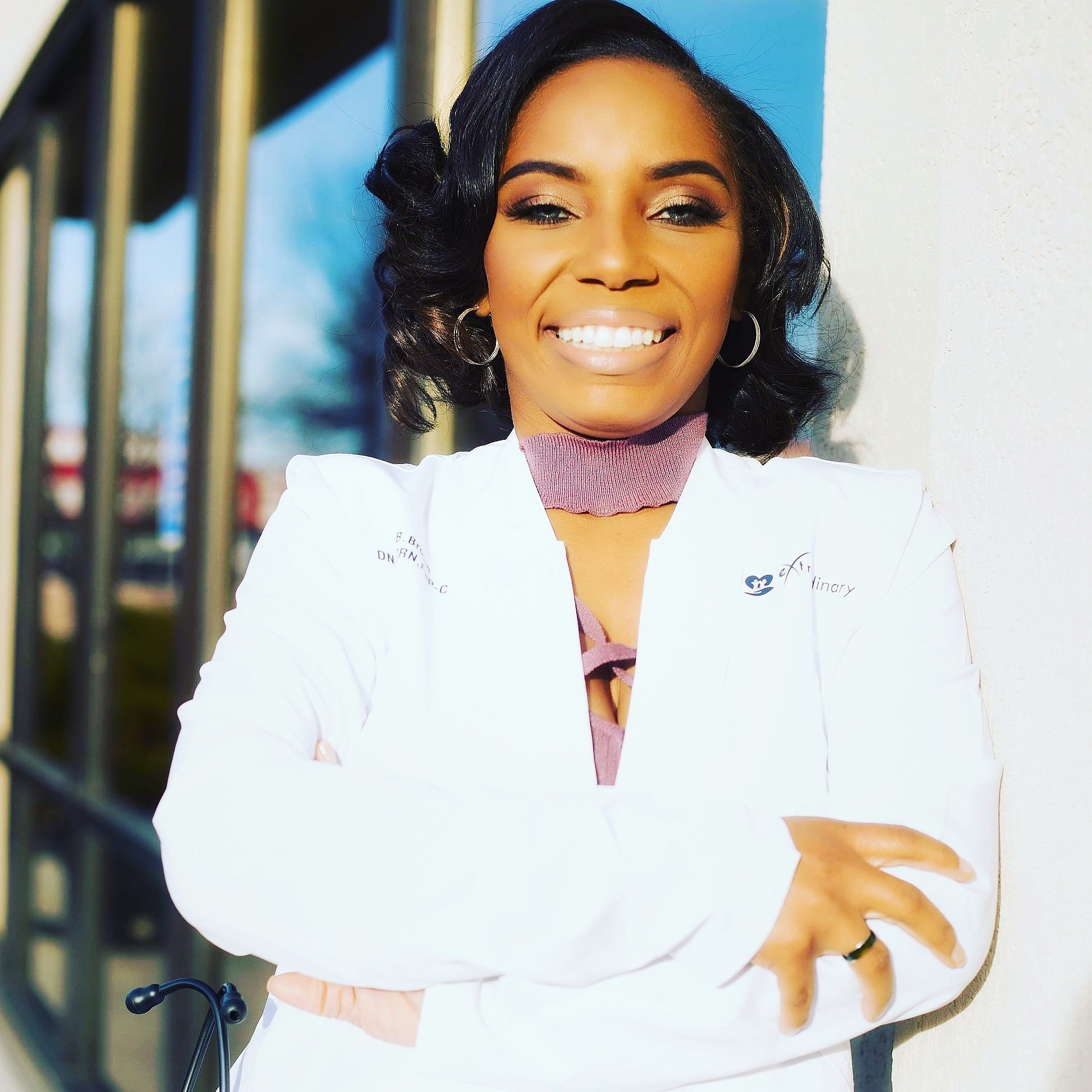 Brandy Brown
Qualification: Doctor of Nursing Practice
Specialization: Nurse Practitioner
Member ID: BRO012919-488
Location: Virtual Appointments on DrsOnCalls
Licensed In: Georgia
About Brandy Brown
A professional FNP-C, with a love of nursing and a passion for helping people, Dr. Brandy Brown, DNP, APRN, FNP-C, is an effective APRN with 17+ years' Healthcare experience.
Dr. Brandy Brown, graduated at every degree level as she started out as a CNA at age 20. She has a AA from Southwestern Community College and then went on to get her ASN from Excelsior College of nursing. Ms. Brown, would not be satisfied until she reaches ultimate lifetime goal of FNP. She pursued her BSN through Chamberlain College of Nursing, then onto Frontier Nursing University for her MSN as a Family Nurse Practitioner. With her final ultimate completion Doctorate degree as a DNP. Currently, Dr. Brown i s adding to her already elaborate skills with a certification as a mental health NP.
Dr. Brandy is knowledgeable and has comprehensive experience in many areas of nursing including: Pediatrics, Pain Management, OB/GYN, General Wellness, Women's Health, Men's Health, Holistc Health, Herbal care, Mental Health, Family Practice, and many other areas. Dr. Brown also owns here own family practice and medispa in Georgia.
Looking forward to providing exraordinary care to you and your family.
*No narcotic or scheduled prescriptions online*
Specialization

Nurse Practitioner

Languages Spoken

English.

Experience