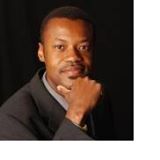 Dr. Alex Mompoint MD
Qualification: Physical Medicine & Rehabilitation; Pain Medicine/Pain Management
Specialization: Medical Doctor

University of Texas Southwestern Medical School and Affiliated Hospitals, State University of New York @ Buffalo School of MEdicine and Biomedical Sciences

Member ID: MOMT
Location: 3839 Mckinney Ave., Suite 155-256 Texas, Dallas, United States, 75204
Virtual Appointments on DrsOnCalls
Licensed In:
About Alex Mompoint MD
Mission Statement:
To provide quality, efficient care to those served with an integrative approach within the continuum of healthcare services delivered toward the path to recovery, maximizing/optimizing function, and improvement in quality of life. Background: Alex Mompoint, M.D., is a board certified, fellowship trained physician specializing in Physical Medicine and Rehabilitation/Medical Spine/Pain Medicine/Pain Management.
Education & Training: Undergraduate: Adelphi University, Biology and Chemistry, Graduated with Departmental Honors Medical School: Doctor of Medicine (MD), University of New York at Buffalo School of Medicine and Biomedical Sciences Internship: Internal Medicine at Sisters of Charity Hospital, Buffalo, New York Residency: Physical Medicine & Rehabilitation (Physiatry) at the University of Texas Southwestern Medical Center, Dallas, Texas Fellowship: Medical Spine at the Cleveland Clinic Foundation, Cleveland, Ohio Some of Dr. Alex Mompoint's research involvements and publications include: Research Assistant and Collaborator: Vasculature of the Brain and Cranial Base, Variations in Clinical Anatomy. Walter Grand, M.D., L.N. Hopkins, M.D. et al. Vertebral Compression Fractures: Manage aggressively to prevent sequelae. Cleveland Clinic Journal of Medicine, February 2003. Multiple Myeloma and Vertebral Compression Fractures: Case presentation and review of the literature. Musculoskeletal Journal, August 2004.
About Physical Medicine & Rehabilitation "Physical Medicine and Rehabilitation (PM&R), also referred to as Physiatry, is a medical specialty concerned with the diagnosis, evaluation, and management of persons of all ages with physical and/or cognitive impairment and disability. This specialty involves the diagnosis and treatment of patients with painful or functional limiting conditions, the management of co-morbidities and co-impairments, diagnosis and therapeutic injection procedures, electrodiagnostic medicine, and an emphasis on prevention of complications of disability from secondary conditions.
Physiatrists are trained in rehabilitation of neurologic disorders, in the diagnosis and management of impairments of the musculoskeletal (including Sports and Occupational related aspects) and other organ systems, and the long-term management of patients with disabling conditions. Physiatrists work with multidisciplinary/interdisciplinary teams concerned with maximal restoration or development of physical, cognitive, psychological, social, spiritual, occupational, and vocational functions in persons whose abilities have been limited by disease, illness, trauma, congenital disorders, or pain, in order to enable those served to achieve their maximum functional abilities."
Specialization

Medical Doctor

Languages Spoken

English

Experience